↞
recipe box start page
SEAFOOD - SOLE - MUSTARD AND CAPER SAUCE
KitchenMagician's
recipe box

view my recipes
this recipe viewed 214 times

print

save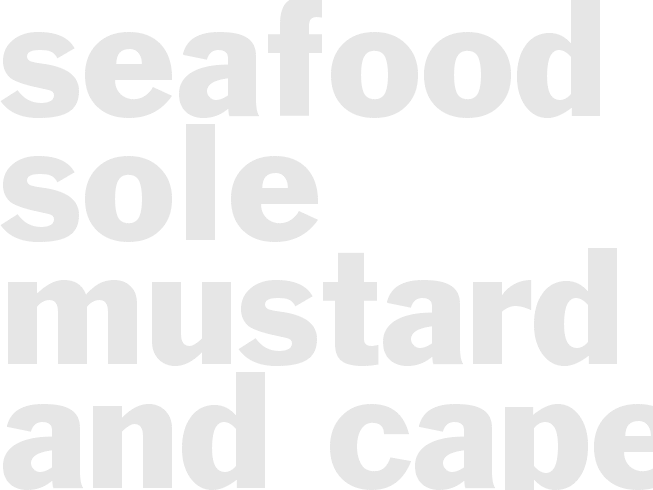 Category:
Seafood
Prep Time:
Cook Time:
Total Time:
Makes 6 servings.

6 sole fillets
salt and pepper
all-purpose flour
1/4 c. butter
3/4 c. dry white wine
1 T. Dijon mustard
1 1/2 c. whipping cream
3 T. capers, well drained

Pat sole dry with paper towels; season lightly with salt and pepper. Dredge with flour.
In large heavy skillet, melt butter. Fry fish (in batches if necessary) over medium-high heat until done, a few minutes on each side; do not overcook.
Transfer to serving platter and keep warm in 200ºF oven while preparing sauce.
Pour off excess fat from skillet and return to heat. Add wine and deglaze pan by stirring up browned bits from bottom of pan; reduce liquid to 1/4 cup.
Stir in mustard and cream. Cook gently until sauce is reduced to 3/4 cup - sauce should be quite thick. Stir in capers and heat through.
Taste and adjust seasoning. Pour sauce over fish.
Note: This recipe is part of a user's personal recipEbox. It is not part of the CDKitchen collection.
recipe comments
add a comment:
You must log in to comment on this page
related member recipes
Parmesan Crusted Sole W/ Lemon Caper Sauce
by sgre52160
2 (5-6 oz) Sole Fillet flour for dredging egg, slightly beaten Coating mixture 1/2 cup breadcrumbs 1-1/2 cups parmesan cheese, grated 1 tsp garlic powder, pepper pinch salt 1 tbsp chopped pa
Seafood - Sole - Au Mon Blason
by KitchenMagician
Makes 4 servings. 2 c. dry white wine 1 c. clam juice 3 parsley sprigs 1 bay leaf 1/2 tsp. dried thyme 1/2 lb. mushrooms, sliced 5 T. butter 5 T. all-purpose flour 2 T. brandy 1 c. g
Seafood - Sole - White Wine And Dill
by KitchenMagician
Makes 6 servings. 4 fillets of sole 4 T. butter, softened 1/4 tsp. thyme 3/4 c. dry white wine 1 T. green part of scallion, chopped 1 T. lemon juice salt 1 T. parsley, chopped 1 T. fresh di
view more member recipes